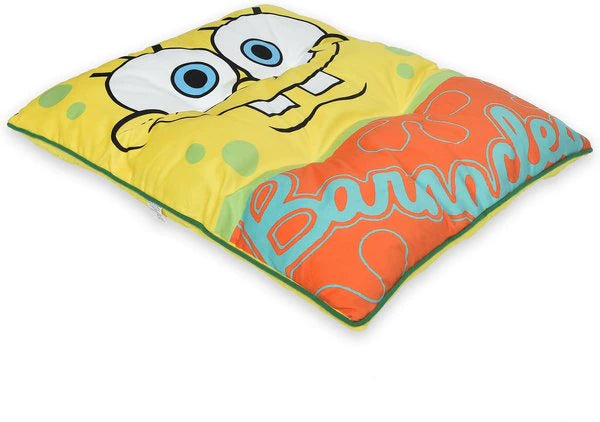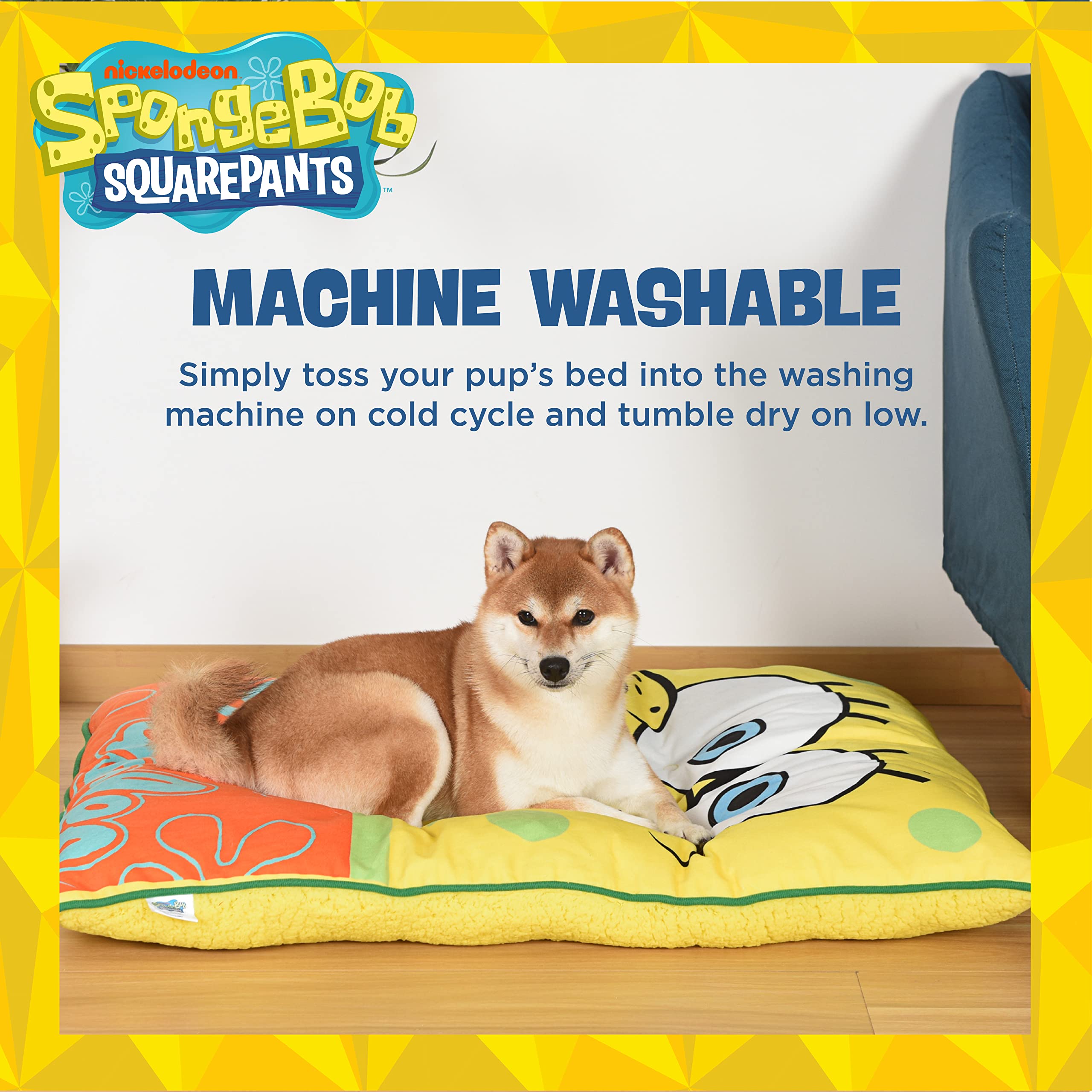 Spongebob Sponge-Bob Napper Dog Bed 海綿寶寶床仔
---
Cheery, yellow bed is printed with SpongeBob, as well as the word "barnacles."
Decorated with a sewn-in SpongeBob logo for extra style points.
Cuddly companions will love napping on this super plush polyester bed.
Easy to maintain—can be conveniently spot cleaned as needed.
Silly, SpongeBob-inspired dog bed is officially licensed by Viacom. 
 Equal parts comfy and cheery, the Fetch For Pets SpongeBob Napper Bed makes a paw-some place for your dog to doze off. This yellow bed is decked with you favorite cartoon sea creature and the word "barnacles," giving it a super fun look. Made with 100% polyester, it's also easy to spot clean and extremely comfy for sleepy sidekicks. To top it off, the large bed is a great choice for BFFs of all breeds. Bring the magic of Bikini Bottom to your furry family room with this SpongeBob-inspired dog bed from Fetch for Pets!
 Made in US

官方授權的海綿寶寶商品:這款狗床是 Viacom 海綿寶寶官方授權產品。
SPONGEBOB 方形褲設計:這款黃色狗床採用海綿寶寶和「Barnacles」字樣。

NICKELODEON SPONGEBOB 標誌:縫合標籤顯示 Nickelodeon 海綿寶寶標誌

狗床尺寸:這款狗床尺寸為 36 x 27 x 3 英吋(約 91.4 x 68.6 x 7.6 公分)。

100% 聚酯纖維狗床:這款海綿寶寶狗床由 100% 聚酯纖維製成。