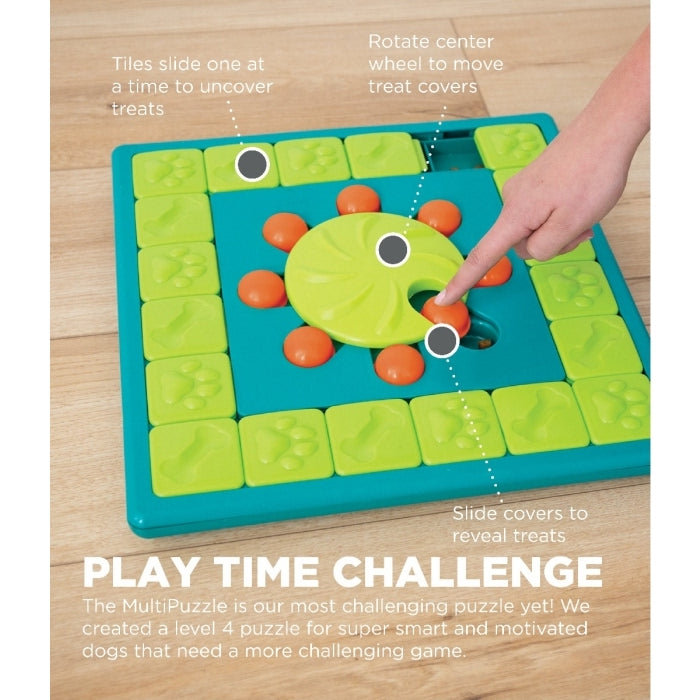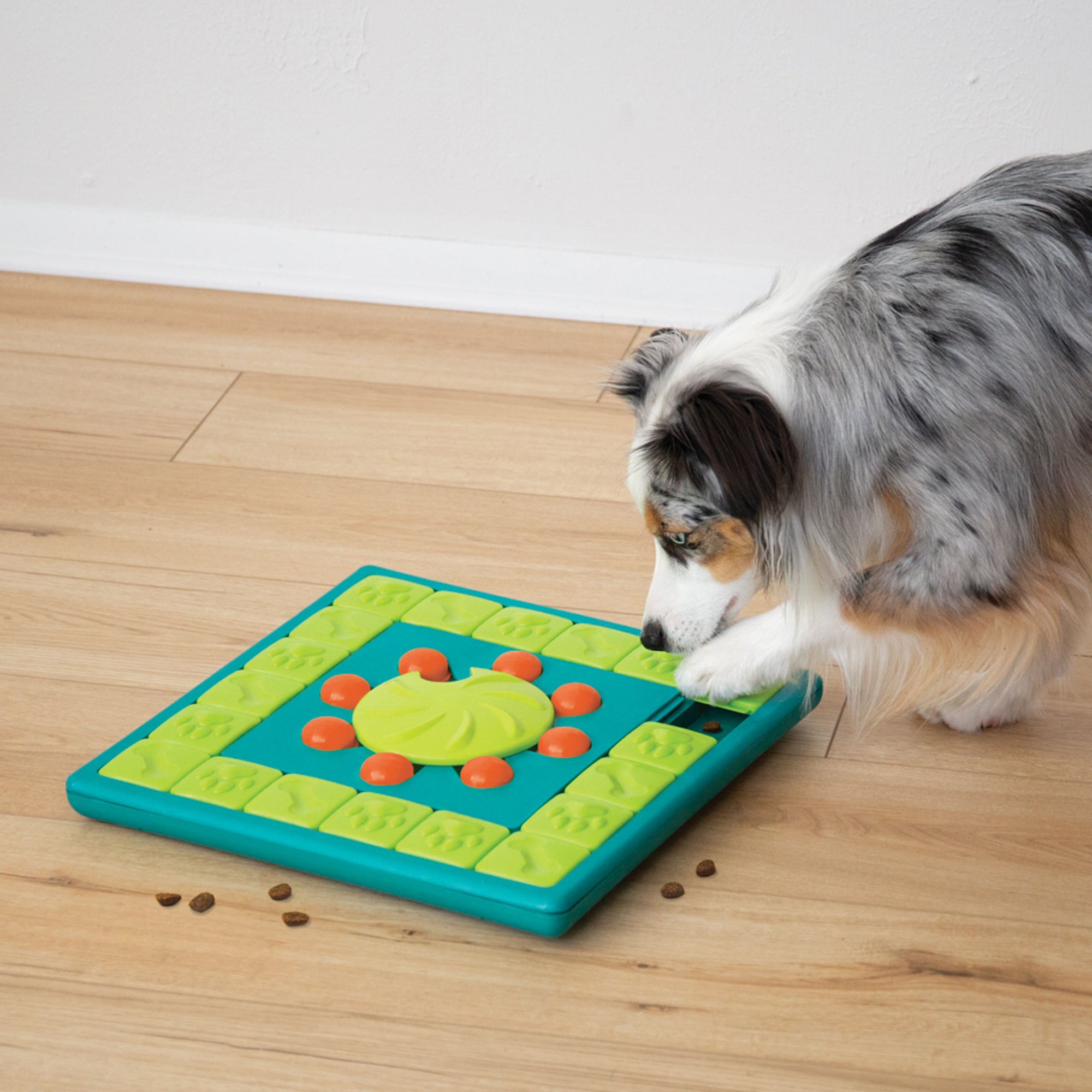 Outward Hound Nina Ottosson Multipuzzle 麻雀益智零食板
---
Outward Hound Nina Ottosson Multipuzzle 麻雀益智零食板
-LEVEL 4- (EXPERT)
Featuring 28 hidden treat compartments, the Nina Ottosson Dog MultiPuzzle is our most challenging puzzle yet! To promote problem-solving behaviors, dogs must move sliders, and combine sliding and rotating actions to uncover hidden treats. The Dog MultiPuzzle is the ultimate challenge to keep your dog busy & entertained.
Nina Ottosson Dog MultiPuzzle 具有 28 個隱藏的零食隔間,是迄今為止最具挑戰性的拼圖! 為了促進解決問題的行為,狗必須移動滑塊,並結合滑動和旋轉動作來發現隱藏的零食。 Dog MultiPuzzle 是讓您的狗保持忙碌和娛樂的終極挑戰。
SPIN, SLIDE, HIDE, and SEEK: Place your dog's favorite treats or kibble under the sliders in the outer tray and in the center treat compartments. Slide the center covers and outer tiles over the compartments to hide the treats. For an extra challenge, put the ridged orange locks in place to secure the green square tiles. Encourage your dog to seek the treats and let the games begin.
旋轉、滑動、隱藏和尋找:將您愛犬最喜歡的零食或粗磨食物放在外托盤和中間零食隔間的滑塊下方。 將中心蓋和外瓷磚滑到隔間上以隱藏零食。 如果需要額外的挑戰,請將帶脊的橙色鎖固定到位以固定綠色方形瓷磚。 鼓勵您的狗尋找零食並開始遊戲。
*Pre-order產品需要大約 7-14 個工作天, 疫情關係可能有延誤
我們會經常更新航運狀況給客人