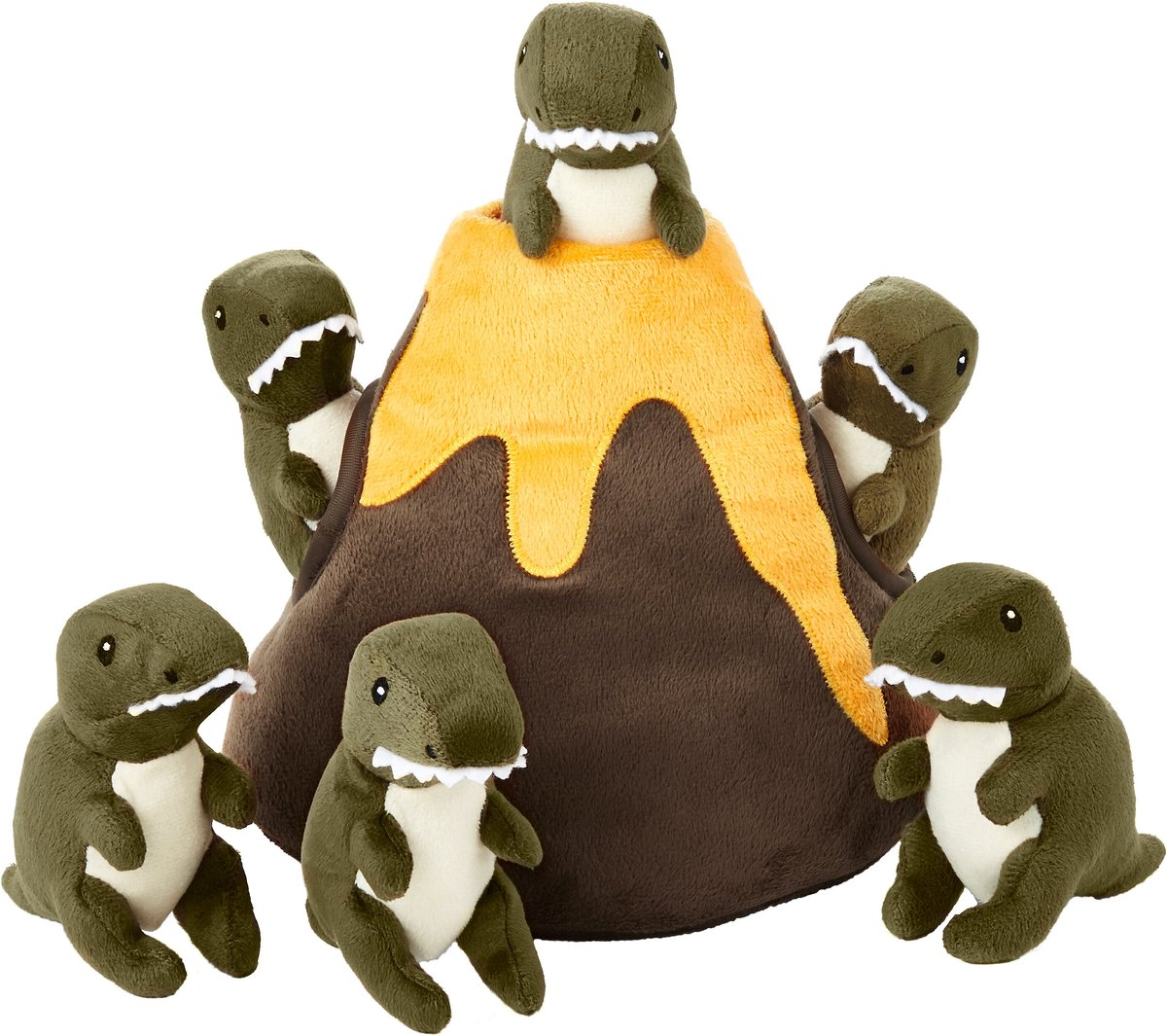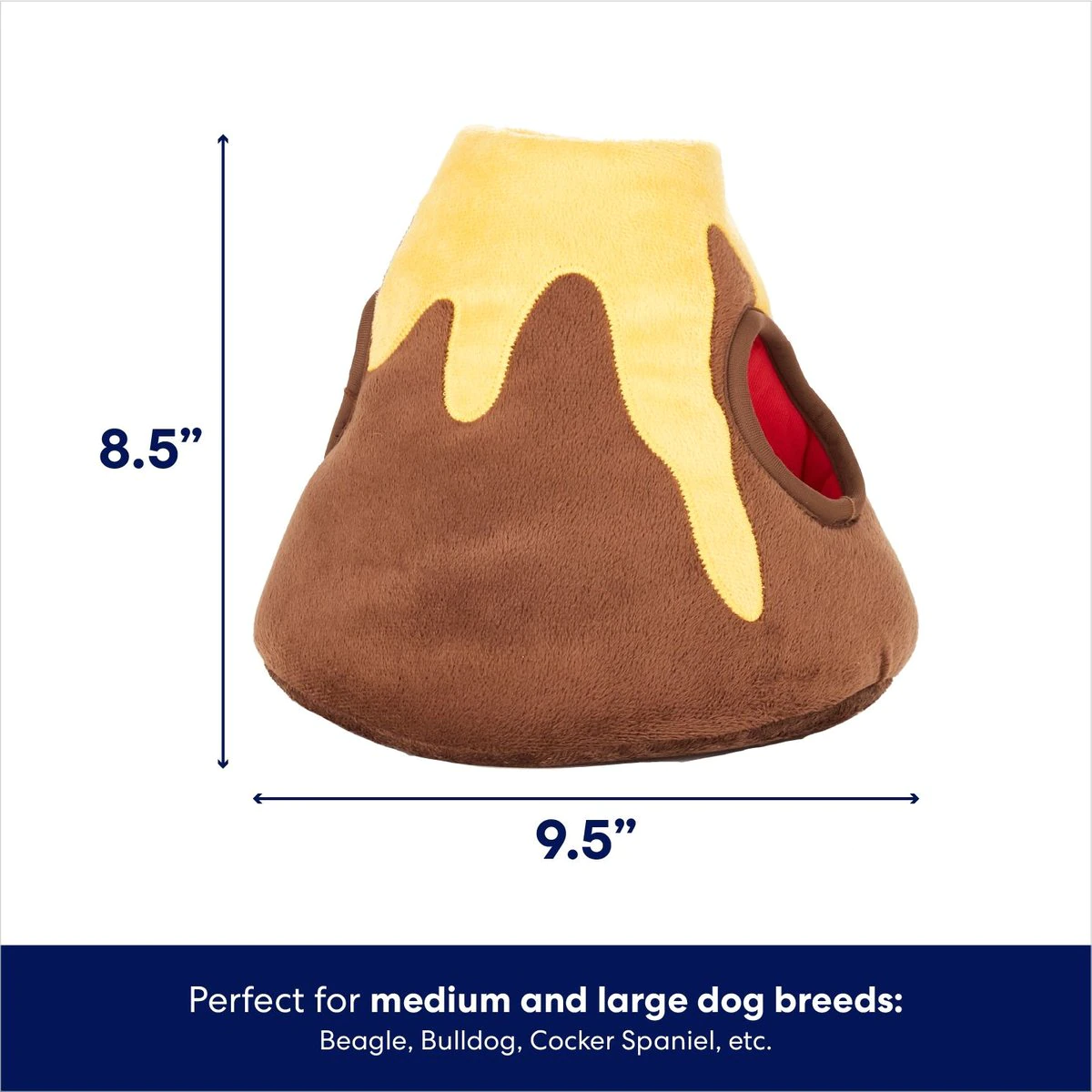 Frisco VolcanoPlush Squeaky Dog Toy 火山小恐龍玩具 (6pcs)
---
六隻小恐龍都可以着單獨玩具,有發聲
火山洞可以藏食
From Frisco by Chewy. This plush puzzle toy comes with a soft volcano and six squeaky dinosaurs to retrieve.
Perfect for games of hide-and-seek with your pup, providing hours of mental stimulation and interaction you and your pup can bond over.
The plush dinosaurs each have a sewn-in squeaker to get your dog excited about playtime.
Soft plush texture is perfect for cuddling with and is gentle on your dog's teeth during play.
Frisco products are crafted to deliver more happy moments together—from stimulating toys to adorable apparel, to absorbent potty pads. Designed, tested and approved by the pet experts at Chewy.
Let the games begin! This plush puzzle toy from Frisco by Chewy comes with a soft volcano and six squeaky dinosaurs for some hide-and-seek fun. Stuff them in the volcano and watch your pup pull them out one by one. Puzzle games are a great way to prevent boredom, provide daily mental stimulation, and bond with your pooch. The squeakers really get your dog's attention, and the soft, snuggly textures are perfect for nap time, too
Dimensions
8.5 x 9.5 x 8.5 inches