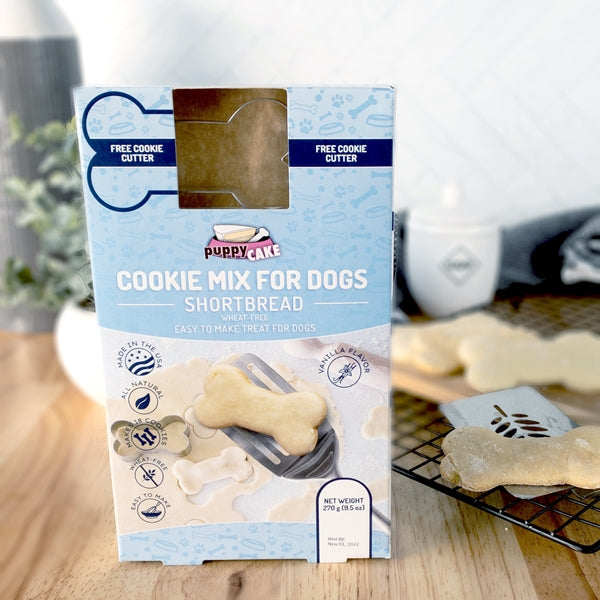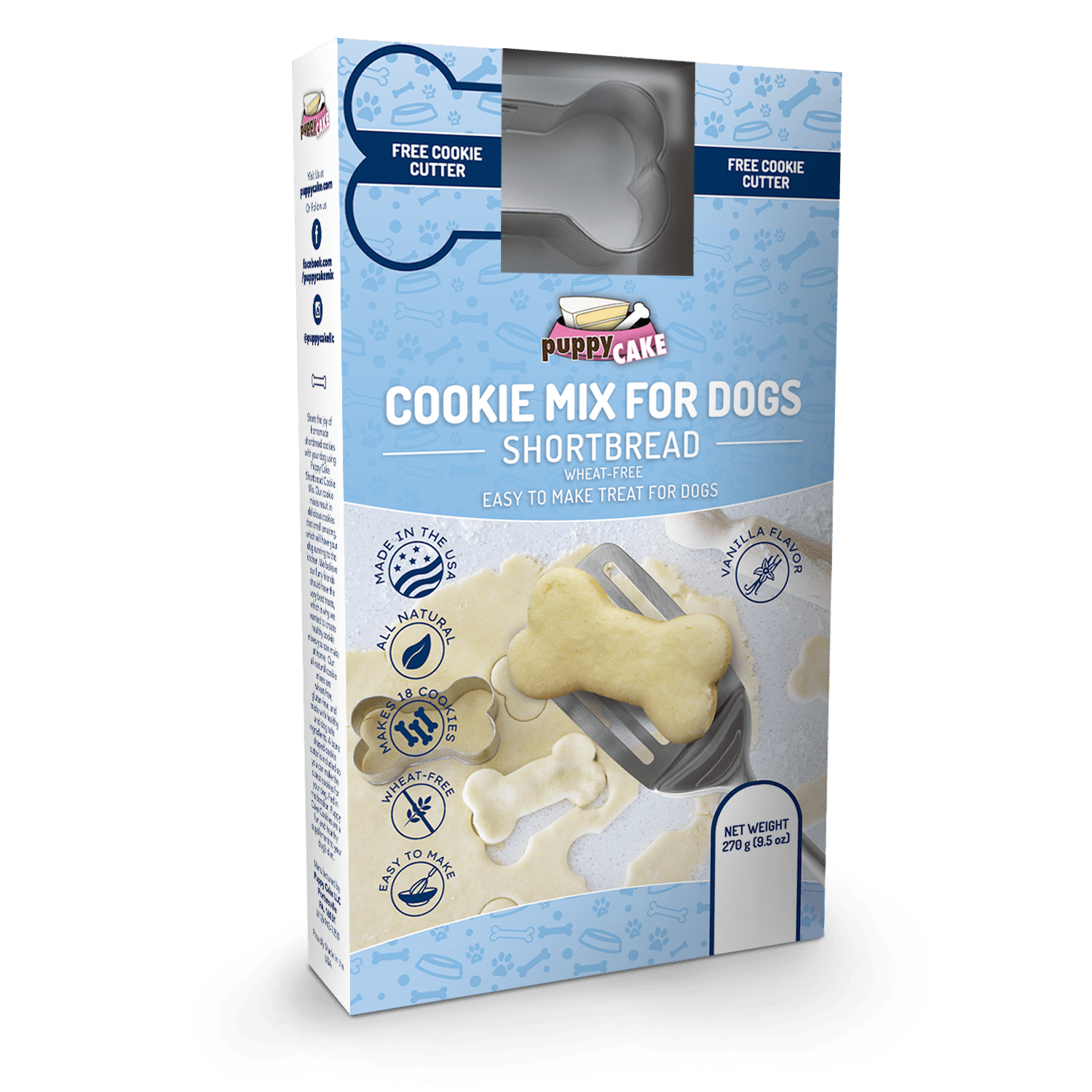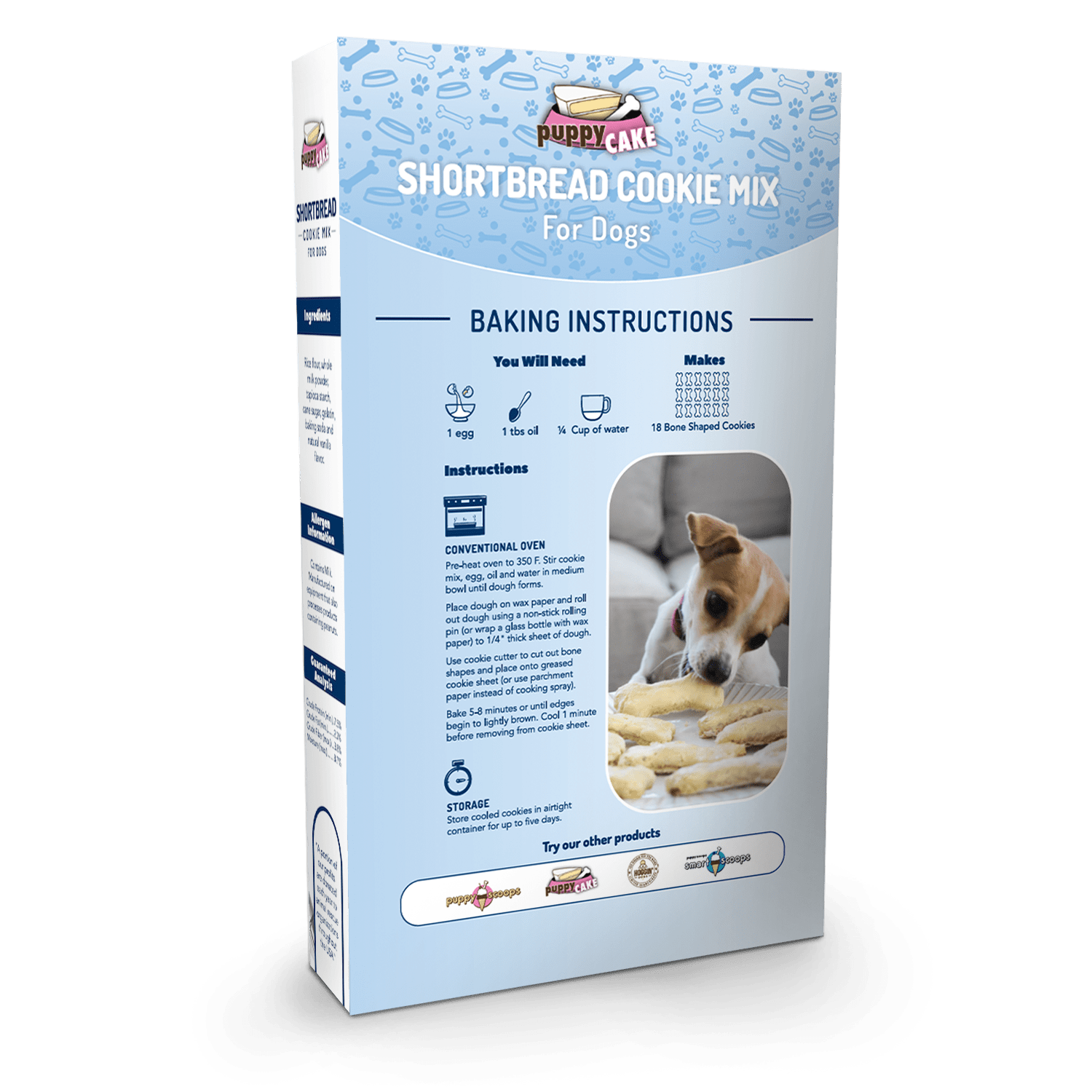 PuppyCake Shortbread Cookie Mix (wheat-free) 狗狗奶油酥餅連模
---
Share the joy of homemade cookies with your dog this holiday using Puppy Cake Shortbread Cookie Mix. Our all natural cake mix is made with healthy, dog safe ingredients. A bone shaped cookie cutter is included in the bag to make bone shaped cookies. These cookies are wheat-free and gluten free.

Directions:
1 egg, 1 TBS oil, ¼ c of hot tap water
1. Heat oven to 350F. Stir cookie mix, egg, oil and water in medium bowl until dough forms.
2. Place dough on wax paper and roll out dough using a non-stick rolling pin (or wrap a glass bottle with wax paper) to ¼" thick sheet of dough.
3. Use cookie cutter to cut out bone shapes and place onto greased cookie sheet (or use parchment paper instead of cooking spray).
4. Bake 5-8 minutes or until edges begin to lightly brown. Cool 1 minute before removing from cookie sheet. Store cooled cookies in airtight container.
Ingredients: rice flour, whole milk powder, tapioca starch, evaporated cane juice, gelatin, baking soda and natural vanilla flavor
Features
Add egg, oil and water
Makes 18 cookies
Wheat-free
All natural and healthy ingredients
Baked cookies last for over a week
Free bone shaped cookie cutter in box
Ingredients: rice flour, tapioca flour, cane sugar, milk, baking soda, salt and natural vanilla flavor.